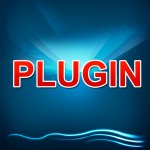 Did you know that over 96% of users who visit your site never return?
Generating traffic to your site won't do much unless you have a way of capturing user's information.
So many businesses lose opportunities in generating leads by simply not having a conversion strategy.
Today, there a ton of different options for capturing people's information.
One of the best ways to do this is you have a WordPress site is to use a WordPress plugin.
In this post, I'll share with you 10 of the best WordPress plugins that are guaranteed to help you generate leads for your site.
What is WordPress?
According to iThemes Wordpress is:
"WordPress is an online, open source website creation tool written in PHP. But in non-geek speak, it's probably the easiest and most powerful blogging and website content management system (or CMS) in existence today."
Over 25% of the world's website use WordPress.
It's simple to use and very powerful.
The best thing about WordPress is that it's open sourced and can be connected to a huge number of tools.
Why WordPress?
For most businesses, I usually recommend using a WordPress site.
However, WordPress might not be the best option for your business.
A lot of it depends on the number of products or the type of business you have.
For most businesses, a WordPress site will work fine.
What's a WordPress Plugin?
According to WordPress, a plugin is defined as:
"Plugins are ways to extend and add to the functionality that already exists in WordPress. The core of WordPress is designed to be lean and lightweight, to maximize flexibility and minimize code bloat. Plugins then offer custom functions and features so that each user can tailor their site to their specific needs."
There a huge amount of plugins that do a lot of different things.
The following 10 WordPress plugins are guaranteed to help you collect more leads
This is the plugin I have been using the most lately.
It has a ton of features and is easy to use.
This plugin was built with one thing in mind: conversions.
You can create opt-in forms in three different ways:
Lead groups.
Lead shortcodes.
2 Step lightboxes.
Thrive Leads Review: A Powerful Plugin To Skyrocket Your Email List
Bloom is regarded by many as being the superior option when it comes to opt-in plugins for WordPress.
It includes a few main integration features:
Inline optins. 
Fly-in boxes. 
Opt-in shortcodes.
It has an easy to use format, that allows you to effortlessly create opt-in forms.
The process of generating pop-ups is painless. 
You can choose every specification of your pop-ups like the timing and what triggers them.
Optin monster has gained the reputation of being one of the best lead collection plug-ins.
It's one of the most sophisticated methods to gather leads through WordPress.
You are open to a vast array of lead collections to choose from.
There's 6 kinds of lead collection options and they include:
Footer bar.
Sidebar widget. 
Canvas pop up. 
Lightbox pop up. 
Slide-in.
After-post widget. 
Sumo Me is a free WordPress tool where you can create list-builder components to your site.
This particular lead collection gets straight to the point. 
However, because it's free, you're limited in terms of customization options.
Having said that you are still able to accommodate the main email marketing providers, which includes the following:
Constant Contact.
Aweber. 
Campaign Monitor. 
MailChimp.
IceGram is another WordPress plug-in that is free.
Are you looking to advertise your newsletters by taking advantage of pop-ups?
Then this may be the option for you as you can edit all the main aspects. 
Your messages can be directed to your target audience as you have control over the pages that you post to.
Fantastic banners can also be developed within a very short amount of time.
PopUp Domination removes all of the hassle involved with creating a pop-up form.
This plug-in contains the following elements:
Statistics. 
Targeting choices. 
Assistance with exit pop-ups. 
A/B split testing. 
These features give you the ability to choose exactly who sees and doesn't see the pop-up.
Gravity Forms has gained a reputation for being the ultimate contact form plug-in for WordPress.
It allows you to incorporate a number of services such as Stripe, Paypal, MailChimp and the list goes on.
You waste no time building your WordPress forms due to all of the excellent features that are available to you. 
You're taken through a number of steps such as multi-page forms and pricing fields and before you know it, you're done.
Gravity Forms is flexible and fairly simple to use.
Creating forms equal generating posts. 
Leadin enables you to become more familiar with users who visit your website.
Usually, you'd probably just obtain their email address but Leadin takes it a step further.
This is a great plugin for gathering sales leads. 
If a form is submitted to your site, you're going to want to know more about the person right?
Well, Leadin helps you do this by utilizing their marketing automation on WordPress. 
Enhancing how much of an impact your site has is something that Hello Bar can be used for.
When users visit your site, you want them to be greeted by clear messages. 
This makes it more likely for them to convert from just visitors, into customers. 
Your content is advertised through various social media platforms such as Facebook, Twitter, LinkedIn and many more.
Your messages can be put through a trial using A/B testing.
This gives you the opportunity to find out which messages are the most effective. 
PlugMatter has a key component that makes it great.
Optin Feature Box Plugin. 
It essentially helps you to come up with appealing optin feature box designs.
The better this aspect to your site is, the more your email list is going to expand.
Users visiting your site will be drawn to the box if it looks good.
They can be converted into customers in no time, so make sure that your optin feature box looks attractive.
It's also made to be as easy as possible by giving you the option to choose from ready-made templates.